Fishing Charters
Reef & Sailfishing
World class adventures are found in the blue-waters of the Gulf Stream, just offshore from the Florida Keys. Dolphin, sailfish, wahoo, tuna, king mackerel, and marlin inhabit these 200 to 2,000 foot deep waters of the Atlantic Ocean. Sailfish and dolphin are the popular targets here. Both species are caught year-round; the best sailfish action is from November through January and the best dolphin fishing is during the summer months. Offshore charter boats are equipped for comfort and safety and manned by professional captains and crews.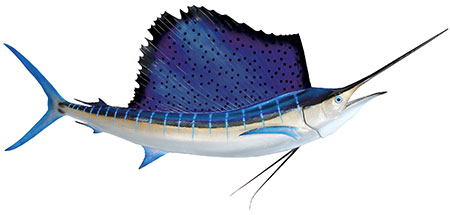 Sailfish
Sailfishing on the reef is at its height in the fall and winter months. These fish light up in the water and dance across the surface. Our center console boat enables the angler to walk around the deck, fighting the fish from all angles. As your sailfish jumps and dances, you will be able to see every move he makes.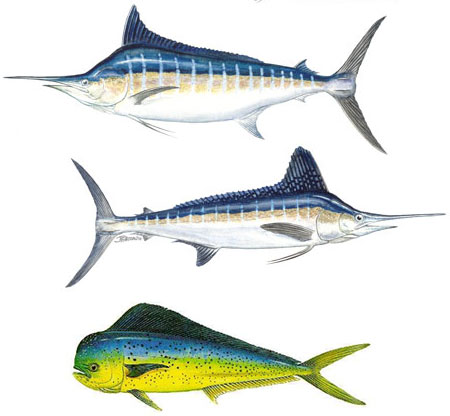 Dolphin, Blue Marlin, and White Marlin
During the summer months (May through August), take a memorable offshore trip for Dolphin ('Mahi Mahi') While trolling for these fish, you might just come across a White or Blue Marlin.
Islamorada is, after all, the Sportfishing Capital of the World for a reason!
Book Your Reef & Sailfishing Charter